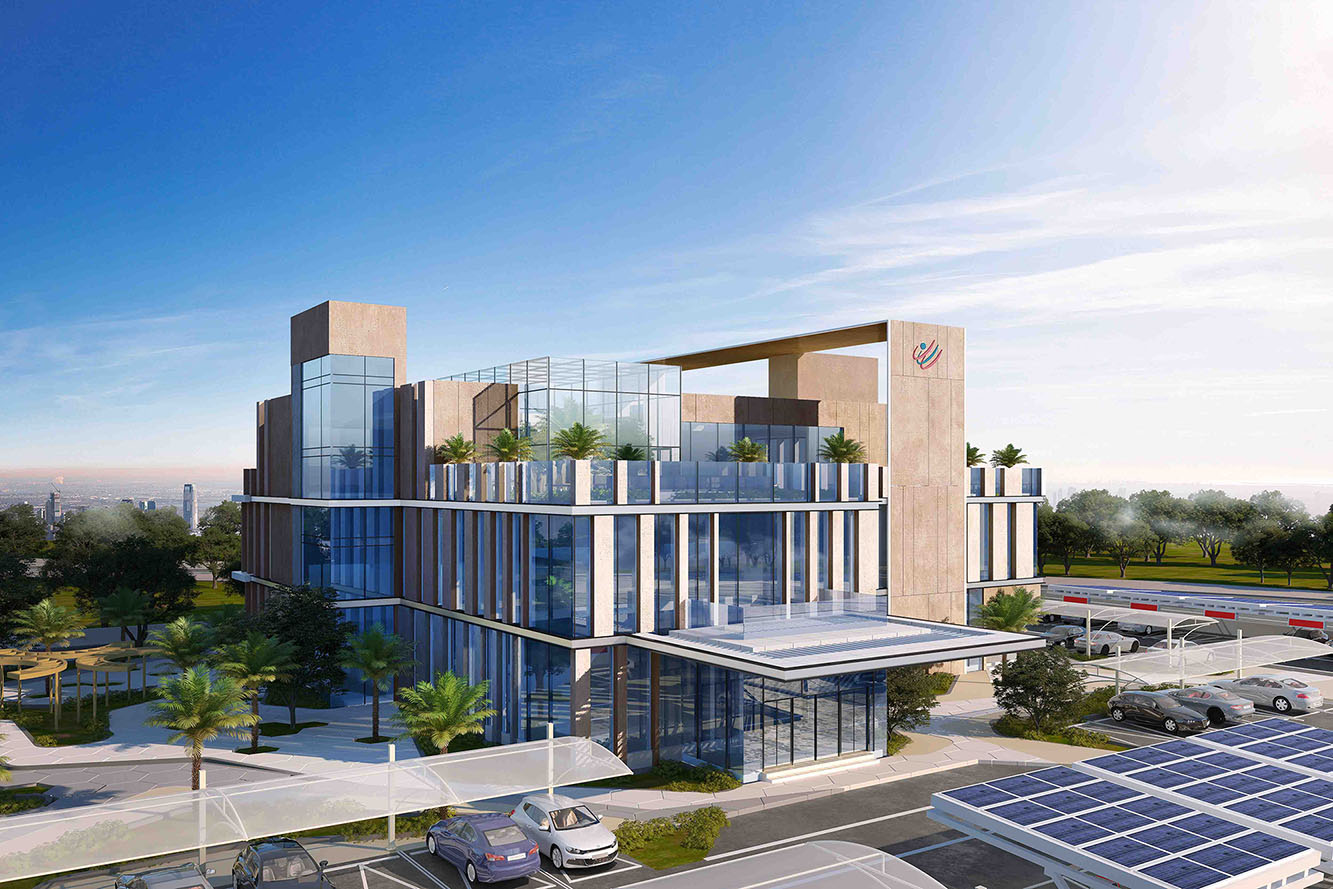 CENTRAL ADMIN BUILDING FOR EMIRATES NATIONAL SCHOOL
Our main goal is to design a clever, innovative structure with an atrium that lets in natural light and a green roof that creates a creative environment that boosts worker productivity. Our concept design aims to create an amazing building, adhere to environmental principles, and offer a secure and distinctive architecture that fits the Abu Dhabi climate.
AL AIN COURT
Client: Ministry of Presidential Affairs
Scope of work: Detailed design, infrastructure, and building design from pre-concept, concept, and schematic.
Our goals while working on this project was to establish the project by the most recent international design and construction specifications and standards. Observe the deadlines for work completion set forth by the Ministry of Presidential Affairs, Observe the High Judicial Authority's requirements Keeping both the aesthetic and practical factors in check adherence to civil defense guidelines and criteria whenever possible, use local materials for construction.