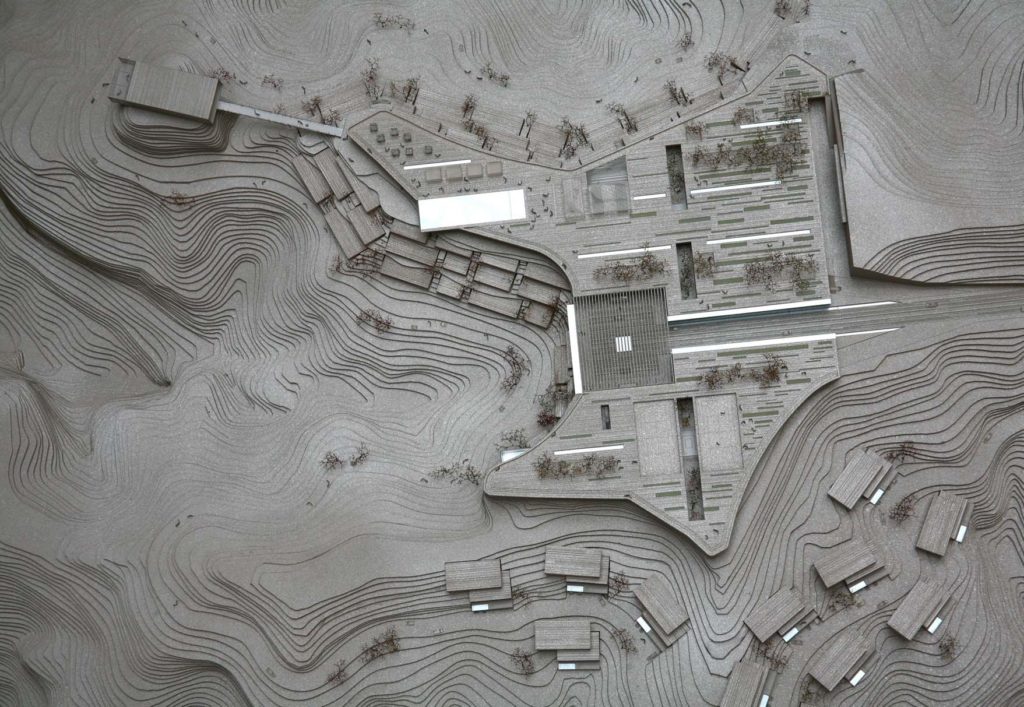 JEBEL HAFEET MOUNTAIN HOTEL
The beautiful Hafeet Mountain is where the Jebel Hafeet Mountain Hotel's intended location, found in the outskirts of Al Ain. In order to best capitalize on the special qualities of the site and its surroundings, as well as to make the most of the chances for views and Cliffside architecture, the development strategy is to place an iconic 5-star Boutique Mountain Hotel in the range of 166 Keys. A one-lane (two-way) automobile access road leads to the main hotel site, which is 1.8 hectares in size and has been leveled pretty flatly. Chalets will be built on additional sites to the west and southwest, while a tennis court and surface parking will be built on yet another nearby site.
JEBEL HAFEET MOUNTAIN HOTEL
Imaginative plan making use of the stunning rock faces. Without terracing, but with the potential for overhanging structures. Views of the city, cliff faces, and massive stones suddenly arise during the winding drive up the mountain, enhancing the city's already breathtaking beauty. One might have a fantastic arrival experience where they could snap views of the development as they drove up the mountain on one of the last curves of the twisting road, just before turning off into site.